ADVANSA's unique quality and brand licensing program
Our fibre innovation is backed by a unique quality and brand licensing program. This ensures that all finished products carrying our individually numbered brand label are produced by a licensed manufacturer and meet strict ADVANSA quality standards.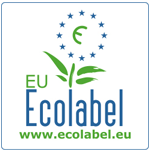 All filling fibres that have been awarded the EU Eco-label have met strict test specifications. These are checked by independent public institutions. Eco-friendliness here refers to both the production and the ingredients of the fibres. All ADVANSA brand fibres that are environmentally friendly in a special way in the product and/or in the production bear this brand addition.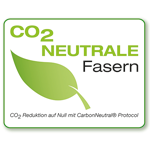 Carbon compensation, equivalent to the remaining CO2 emissions, is achieved through investments in ecological programs in partnership with Natural Capital Partners. Carbon credits are invested in projects such as the reduction of deforestation in Borneo rain-forest to protect the biodiversity, investment in wind power in India or cook-stoves in Mexico.