ADVA®terra - A Strategy to Reduce Plastic Pollution
ADVA®terra - ADVANSA's latest innovation - is a biodegradable polyester fibre made from 100% recycled raw materials. The fibres are engineered by a special process to provide biodegradation capabilities without compromising the favourable mechanical properties of PET. ADVA®terra is available as water dispersible short cut fibre for the paper and wet laid nonwoven industry as well as staple fibre for dry laid nonwovens and tow for the floc industry in various fineness and cut length combinations. Thus, ADVA®terra can be used in production across diverse end-use applications, even for applications with food contact.
ADVA® Megabond | Self-Reinforcing Binding Fibre
Polyester is known to be the most suitable material for mechanical recycling through regranulation and extrusion into new fibers. ADVANSA has been using this option for more than a decade. With the circular economy goals defined in the EU, the topic of "Design for Recycling" will gain more and more importance in many areas. ADVA® MegaBond stands for "Made in Germany" quality and is intended to encourage recipes and concepts to be rethought in order to create better recycling options.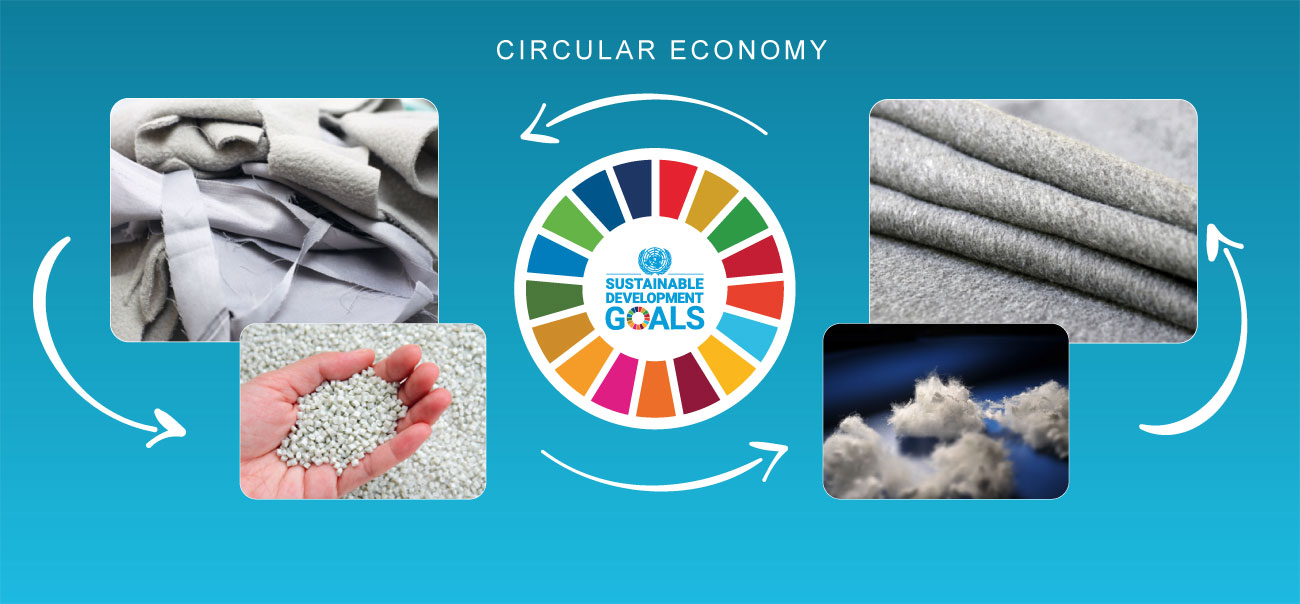 ADVA® Blue | Aerelle® Blue
Made with Social Plastic

ADVA® Blue | Made with Social Plastic®
ADVA® Blue polyester fibers for the nonwovens industry made from Social Plastic® are one of the most recognized ways to prevent plastic waste in the ocean, as a result of a partnership with the social enterprise Plastic Bank. ADVANSA uses Social Plastic® as a valuable raw material in the production of ADVA® Blue polyester fibers. ADVANSA's portfolio "Made with Social Plastic®" includes staple fibers, short cut fibers and tow, which are well suited for various branches of industry, such as for hygiene and medicine, filtration, automotive, etc.

Aerelle® Blue | Made with Social Plastic®
Aerelle® Blue fibre is certified with the EU Ecolabel and the GRS and checked for traceability. The feel-good fibers which help to keep our oceans clean are super cozy and comfortable and offer a balanced microclimate. The filling fibers are made from recycled plastic from Plastic Bank, globally recognized as a leader in preventing plastic waste in the ocean.