Fibre producer in many sectors
ADVANSA, a leading European fibre producer based in Germany, is recognized for its wide portfolio of high-tech and branded fibres made of diverse polymers, and for its innovation and commitment to sustainability. ADVANSA fibres are suitable for the following applications:

ADVANSA has expanded the ADVA®shortcut product portfolio to a new microfibre for wetlaid processing: with 0.2 dtex and a mean diameter of 4.3 µm, the material is designed for filtration and other technical applications. Available in cut length of 3 mm or longer, the material disperses homogenously in water. Filtration media with a small and narrow pore size distribution can be obtained, as the...
Read more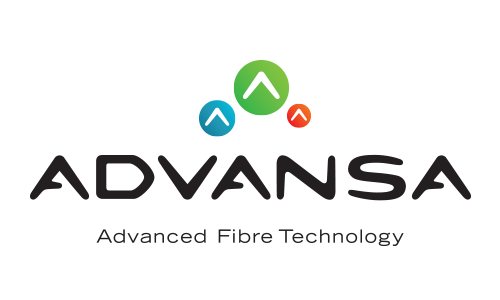 ADVANSA will be visiting the international filtration trade fair FILTECH, which will take place in Cologne from 13th to 15th March. Filter manufacturers from all over the world will present their latest innovations. 
FILTECH is an important exhibition for ADVANSA to find out the latest developments of the industry. As a European fibre manufacturer and a long-time supplier to the filter industry,...
Read more
Some impressions from ADVANSA booth at Heimtextil 2019 in Frankfurt with the presence of Marie Lang, 14 times Worldchampion in Kickboxing!
| | | |
| --- | --- | --- |
| | 14.-17.05.2019 | Frankfurt am Main, Germany |
| | 17.-19.07.2019 | Tokyo, Japan |
| | 22.-24.10.2019 | Cologne, Germany |