Fibre producer in many sectors
ADVANSA, a leading European fibre producer based in Germany, is recognized for its wide portfolio of high-tech and branded fibres made of diverse polymers, and for its innovation and commitment to sustainability. ADVANSA fibres are suitable for the following applications: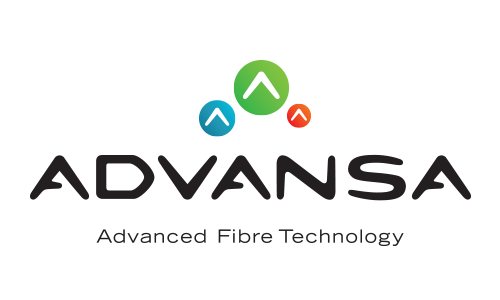 ADVANSA has announced plans to restructure one of the companies in the ADVANSA group (ADVANSA GmbH) via a self-managed administration procedure which became necessary due to an extreme burden of the pension system from previous years. The company is confident to complete this process within the coming months, meanwhile production and supply will continue as normal without interruption. This...
Read more
Since the beginning of this year, ADVANSA is offering new versions of PLA fibre specially focusing on wet-laid and dry-laid processing operations.
The new versions are food contact approved and suitable for various end uses, whereby high thermal stability of the fibre is achieved.
PLA belongs to the group of biopolymers made of renewable raw materials, which - under certain conditions - are also...
Read more
Some impressions from ADVANSA booth at Heimtextil 2019 in Frankfurt with the presence of Marie Lang, 14 times Worldchampion in Kickboxing!